Last year, Promio generated

51,968

leads and 

$42,638,810.85

in revenue for its clients.
The following nine consumer marketing best practices are based on an analysis of the data related to the marketing activities that delivered those results.
Best Practice #1: Optimize online advertising based on ROI, not Cost Per Click or Cost Per Lead.
94% of the franchise locations using Promio last year experienced an interesting dynamic where the channel that delivered the lowest cost per click actually delivered the worst ROI. For the vast majority of those locations, the same dynamic existed for cost per lead as well. Many franchisees instinctively want to focus their digital spend on channels that deliver the lowest cost per click and/or cost per lead, but our data reveals that's usually not the best business decision.
Best Practice #2: Prioritize Google search ads over Bing – and not just because of search volume.
Everyone knows that Google is the 300-pound gorilla when it comes to search volume. They account for nearly 68% of all search traffic, which is roughly 3.5 times more than Bing. Our data revealed that Google is the 300-pound gorilla when it comes to ROI as well. Leads generated by Google search ads delivered 86% more revenue than leads generated by Bing search ads.
Best Practice #3: Prioritize search ads over display ads to maximize revenue. Prioritize display over search to drive brand awareness.
Facebook has made tremendous progress with their advertising products over the last few years, but when you look at ROI they still lag behind the results delivered by search advertising. Facebook outperformed Google and Bing by 126% and 241%, respectively, when it came to leads generated per dollar spent. However, when you look at the amount of revenue actually generated by those leads, Google and Bing outperform Facebook by 189% and 96%, respectively.
Best Practice #4: Automate your lead follow-up processes.
Our research revealed that an astounding 45% of leads are never contacted by the franchise location. Based on that data, it shouldn't come as a surprise that research also shows leads that received automated follow-up were 47% more profitable than leads that did not. That's why it's critical to have a fully-automated follow-up program in place to ensure every lead receives prompt and on-going follow-up.
Best Practice #5: Follow-up fast.
Lead follow-up emails sent within 15 minutes had an 82% higher open rate than follow-up emails sent after 15 minutes. This data not only supports Best Practice #4, but also highlights the need to develop standardized processes and set follow-up timeline expectations for franchisees.
Best Practice #6: Follow-up again… and again… and again.
80% of lead conversions happen after the 1st follow-up contact. That's why it's not coincidental that the franchisee with the best conversion rate out of every franchisee using Promio last year has a policy to follow up with leads every week until the lead either converts or requests to be removed from the list.
Best Practice #7: Build a standardized customer retention marketing ecosystem.
Last year, existing customers of Promio's clients generated 67% more revenue than first-time customers on just 18% of the marketing spend. Lead generation is what drives growth, but customer retention is what drives profitability. Creating a standardized customer retention marketing ecosystem will help to insure the investment made on aquiring new customers actually translates into unit profitability.
Best Practice #8: Use personal emails in your customer retention marketing.
When it comes to email marketing, most people believe nicely-designed HTML emails are better than text-based personal emails. However, our analysis reveals that while HTML emails may look better, they don't perform better. Text-based emails designed to look as if they are personally sent by a franchisee had a 96% higher open rate than highly-designed HTML emails.
Best Practice #9: Integrate snail mail into your customer retention marketing.
It's easy for both efficiency and budgetary reasons to rely exclusively on email communication with your existing customers. However, the customers of Promio clients who received a personalized letter or note card delivered 114% more revenue than customers who received only emails.
---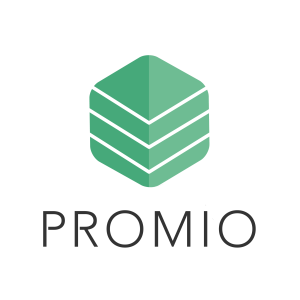 Promio is the only fully-automated marketing platform for franchises that shows clients exactly how much revenue their marketing generates. It integrates lead generation, lead conversion, and customer retention into a single platform that makes marketing easy for franchisees. Most important, though, Promio provides incredibly insightful data to help identify best practices that make marketing more profitable.